Merry Christmas and a Happy New Year!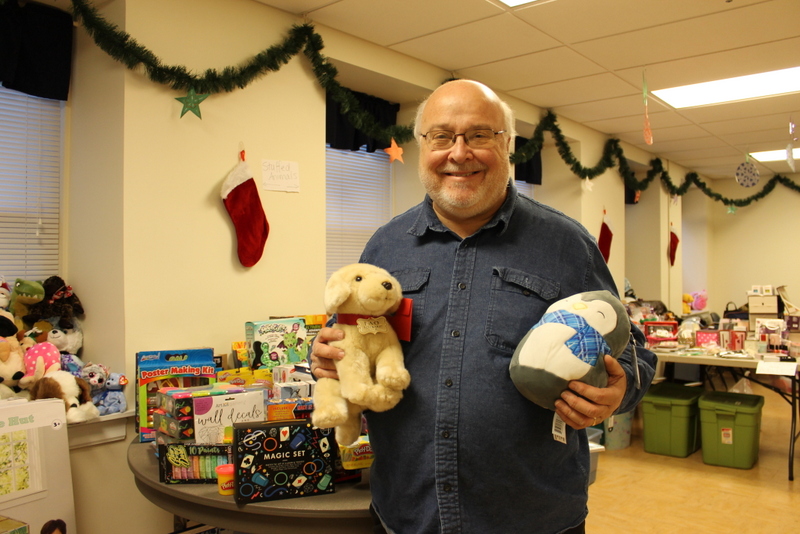 Dear Friend of the Mission,

The Sears Christmas Wish Book! Every fall Sears would publish and mail out a special Christmas catalog filled with pictures of all sorts of wonderful toys. I grew up in the Tacony section of Philadelphia in the late 1950's and 1960's, and my brother, two sisters and I would eagerly look forward to the Sears Christmas Wish Book. To be honest, we would fuss and fight over who would look at it first. Since I was the baby of the family, I always got to look at it last. I always thought that was a bit unfair, but the Sears Christmas Wish Book was well worth waiting for. Of course, I knew that my parents couldn't afford to buy me all of those amazing toys, but they were still fun to look at and imagine what it would be like to play with them.
Over the years I discovered and experienced for myself that Christmas is not about toys, cookies, and heart-warming Christmas movies (as much as I love them!). But rather, Christmas celebrates God's greatest gift to us, the gift of His Son, the Lord Jesus Christ. Some of you might recall that on Christmas Eve of last year, four Philadelphia Eagles football players and their families helped to serve our Christmas Eve luncheon to our men. When they first contacted me about doing this, they asked me to keep it really low key. They said it so well, Christmas is all about Jesus, and not them. Jesus is the famous one – not them.
The celebration of Jesus' birth is filled with unimaginable joy – "Joy to the world, the Lord is come!" Here at the Mission we want our men to experience the hope and joy of Jesus throughout the year and not just at Christmas. Christmas can be a rough holiday for our men. They feel like spectators watching everybody else having fun, but they are left out. They often feel a lot of regret and sadness because of the empty years that have passed them by. This is why we work hard to make Christmas extra special for our men. We want our men to know that God loves them, and that Christmas celebrates God's love gift to us, the birth of His Son, Jesus.
As we quickly move toward the end of 2019, please consider making a special gift to the Mission so that we can give our men the joy and hope of Christmas each and every day throughout the coming New Year. Here are several great ways you can help:
Give a generous year-end gift of cash. God will use your gift to impact and change lives.
Some families bless our men by pooling their money and giving a special Christmas gift to the Mission from their family (individual receipts for each donor can still be given).
If God has especially blessed you this past year, please consider sending a larger than usual gift to the Mission. Large gifts take big bites out of our budgeted expenses. They also strengthen and expand our compassionate services to our men. Your gift will be used to make life-giving, life-changing, and life-saving differences in the lives of our men.
Give the Mission a gift of appreciated stock. A gift of appreciated stock is always a great help and can also provide you with some excellent tax benefits, especially if you transfer the stock directly to the Mission rather than first selling it. Please consult with your financial advisor to confirm these tax benefits. We can easily arrange for an electronic transfer of your stock. Please call me at 215 438 3094 (ext 102).
If you have a donor-advised fund, you can recommend that a grant be made to the Whosoever Gospel Mission. Your grant will bless our men in many ways.
Make a Charitable IRA Distribution to the Mission. This provision has now been made permanent by the IRS, and it allows you to make up to a $100,000 qualified charitable distribution. The effect in most situations is both a tax savings and an increased gift. Please consult with your financial advisor to confirm these tax benefits.
Save postage and time – you can go to our Whosoever Gospel Mission website to make an online donation. You can also set up a monthly recurring donation for 2020.
Make your online purchases through AmazonSmile which is run by Amazon.com as a unique way to support charities. You will get the same service, same merchandise, and the same prices. Register with AmazonSmile and designate the Whosoever Gospel Mission to receive a percentage of all the eligible purchases you make on AmazonSmile. You can search for the Mission on AmazonSmile, or you can type in the following link: http://smile.amazon.com/ch/23-1352579. You won't pay any more for your purchases, but you will be helping the Whosoever Gospel Mission.
Make a gift to the Mission through PayPal Giving Fund. Search "Donate with PayPal Giving Fund" or go to PayPal Giving Fund's website: www.paypal.com/us/fundraiser/hub and search "Whosoever Gospel Mission." We get the full value of your donation – PayPal doesn't charge us any fees.
Christmas will be here and gone before we know it. But through your kind and generous support, the peace, hope and joy of Christmas will continue throughout the New Year in the lives of our men. Jesus is the reason for the season, but He is also our hope and joy for the rest of the year. Our men truly do thank you for your kind and generous support.
As we finish out 2019 and begin 2020, my prayer for you is that the Lord will abundantly bless you and your loved ones with good health, much happiness and great success in all of your endeavors. Thank you for standing with us in 2019. Your generous support was wonderfully used by the Lord to impact 215 homeless men in 2019. Your gift also impacted their families, their friends and society as a whole as our men became responsible, contributing members of our community. Your support made a big difference, and will continue to do so in the days ahead.
Wishing you the joy and peace of Christmas,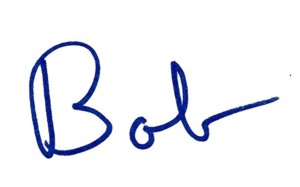 Robert A. Emberger, D.Min.
Executive Director