Dear Friend of the Mission,
Every day at the Mission is a mix of both blessings and challenges. The blessings that the Lord brings our way always amaze us. As Scripture declares, the Lord does exceedingly abundantly above all that we ask or think (Ephesians 3:20)! For example, we had the joy and privilege of Carson Wentz, the starting quarterback of the Philadelphia Eagles, and Chris Maragos, the Eagle's special team safety, visit the Mission on Monday night, June 5th, to share with our men their strong faith in the Lord and to encourage our men to live for the Lord, to always put God first in their lives.
Carson Wentz shared that he has on the inside of his wrist a tattoo that says, AO1 – it stands for "audience of one." Carson uses this as his reminder that whatever he does including playing professional football, he is ultimately doing it for the Lord – an audience of One! As you can see by the photos, our men were thrilled and honored to have these two down-to-earth and approachable professional football players take time out of their busy schedules to share honestly and openly with our men.
In addition to these amazing blessings, we also have our challenges every day. Right now, a number of our men are in a life and death struggle with a heroin addiction. You might have read in the newspapers, seen on TV, saw it online, or heard on the radio that Philadelphia is in the grip of an opiod epidemic. Our men can work through overcoming their addiction at the Mission, but they first need to go to a medical detox. We are finding that medical detoxes are overflowing and simply do not have enough beds. One of our residents actually sat for two days in a detox's waiting room since there were no beds available. Please pray for our men.
This summer we also have some big bills to pay. Our central air conditioning system (it has a chiller on the roof) needs a $28,440 repair. In addition, we found out a year ago that the Philadelphia Water Department coded our water meter incorrectly, and we were under billed for over seven years. The Water Department discovered their mistake when they replaced our meter with a new meter. We were told that we were under billed by $28,355 over a seven year period. Wow! Thankfully, at a hearing we requested, we were forgiven more than half of the bill and are required to pay $13,423 rather than $28,355. If you can help with either of these huge expenses, we would be grateful.
Even with these challenges, our confidence is in the Lord and His goodness, wisdom, power, and provision. He will make a way when there is no way!
May your summer overflow with blessings,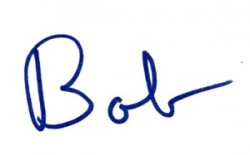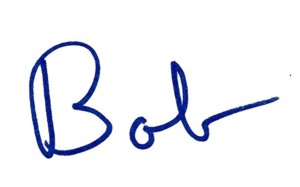 Robert A. Emberger, D.Min.
Executive Director