Celebrate with us 127 years of giving a home to the homeless!
Dear Friend of the Mission,
I hope you will join us for our annual Night of Celebration on Saturday, April 27, 2019 beginning at 6:30 pm. This is a fun and festive affair in which the homeless men who live at the Mission, our staff, our board members, our volunteers and hopefully YOU will come and join us to celebrate and thank the Lord for the Mission's 127 years of life-giving, compassionate ministry to the poor and needy. There is no charge for this event, and the dress is casual. Come as you are, bring your family and friends, and enjoy a wonderful evening filled with good music, good fellowship, good testimonies and good food. Our theme this year is our chapel service. Every day, seven days a week and twice on Saturday, we conduct an uplifting chapel service that blesses our men, fills them with hope, encourages them to keep on keeping on and motivates them to do what has to be done to rebuild their lives. Our men will eagerly testify that the Mission's chapel service is one of the best things about being at the Mission. In our chapels they hear the Good News of Jesus and are invited and empowered to fix their eyes on Him as they run with endurance the race that is set before them. For our Night of Celebration, we will be holding our regular Saturday evening chapel service. I know that you will be blessed! All of the details for our Night of Celebration are included below. I look forward to seeing you on Saturday, April 27. Let's fill the church with joy and thanksgiving!
Last summer I mentioned that 10 years after the Mission reopened in 2008 from our catastrophic arson fire of 2006, a lot of our equipment and systems that were new 10 years ago were wearing out all at the same time. This year has proven to be more of the same. So far in our current fiscal year, we have spent more than $40,000 in plant repairs and equipment replacement. Our biggest ticket items were the replacement of our commercial 100 gallon hot water heater for $17,806 and the replacement of our Pitney-Bowes folder, inserter, and sealer machine for $17,501 (we do our monthly mailings in-house to save a lot of money). And then we had $5,800 in other miscellaneous plant repairs and equipment replacement costs. As you can imagine, these large expenses cleaned out our bank account. Please pray and give what you are able to give to keep our ministry to homeless men going strong. Thanks!
See you on April 27th!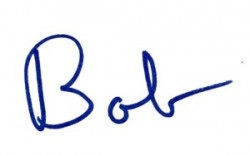 Robert A. Emberger, D.Min.
Executive Director
Celebrate with us!
Date:
Saturday, April 27, 2019
Time:
Service begins at 6:30 pm
Refreshments to follow at 8:00 pm
Location:
Calvary Presbyterian Church
405 Easton Rd., Willow Grove PA 19090
(On Rt. 611 heading north, on the right just above where
Routes 263 & 611 separate; or on the left heading south on
Rt. 611 from the PA Turnpike Willow Grove interchange)
Cost: FREE
A freewill offering will be taken during the service. All proceeds help offer a hand-up rather than a hand-out to homeless men at the Whosoever Gospel Mission.
Parking:
Calvary Presbyterian Church has a wonderful,
large on-site parking lot.
No RSVP needed:
Invite friends, family, church family & anyone
you wish to introduce to the Mission!