Each year, we put out over $16.5K in essential carfare expenses for men in our New Life Program to access medical care and education, to find employment, and to take care of legal issues.
This is what free access to transportation means to a homeless man working hard to get back on his feet: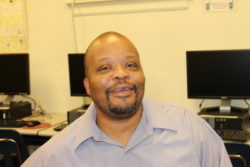 Brelan – "I've had to go to court at 13th & Filbert twice so far, and I go next week, too. If I didn't have SEPTA tokens to get there, there would e a warrant for my arrest." Now, as Brelan works hard to do the right and get his life on track, he can focus on putting one step in front of the other and moving forward.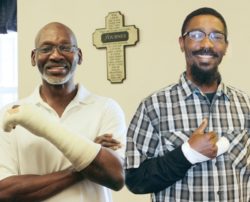 Isaiah & Mike – Isaiah and Mike are both facing surgery on their hands. Mike lost the tip of his finger from an injury he sustained. Isaiah broke his hand and found out it needs to be set with a pin. Neither one would have taken care of their injuries without carfare to get to the hospital. Now, they can get proper treatment to heal.
UPDATE: Both Isaiah and Mike have had their surgeries and are healing well.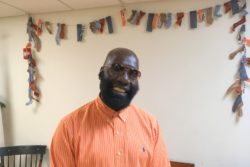 Leonard – The Mission provided carfare for Leonard to get to and from school for orientation and classes, and to go job hunting. Now, Leonard is glad he has the means to purchase his own SEPTA key card for his part time job and school. He couldn't have gotten started on this path without the transportation help up front.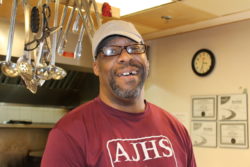 Michael – Michael is an accomplished chef. He did much of his job searching strategically online. But eventually he needed to go to an interview at Wesley Enhanced Living – Pennypack where he cooked his way into a job at his 2nd interview. Without carfare, his new job would not have been possible.