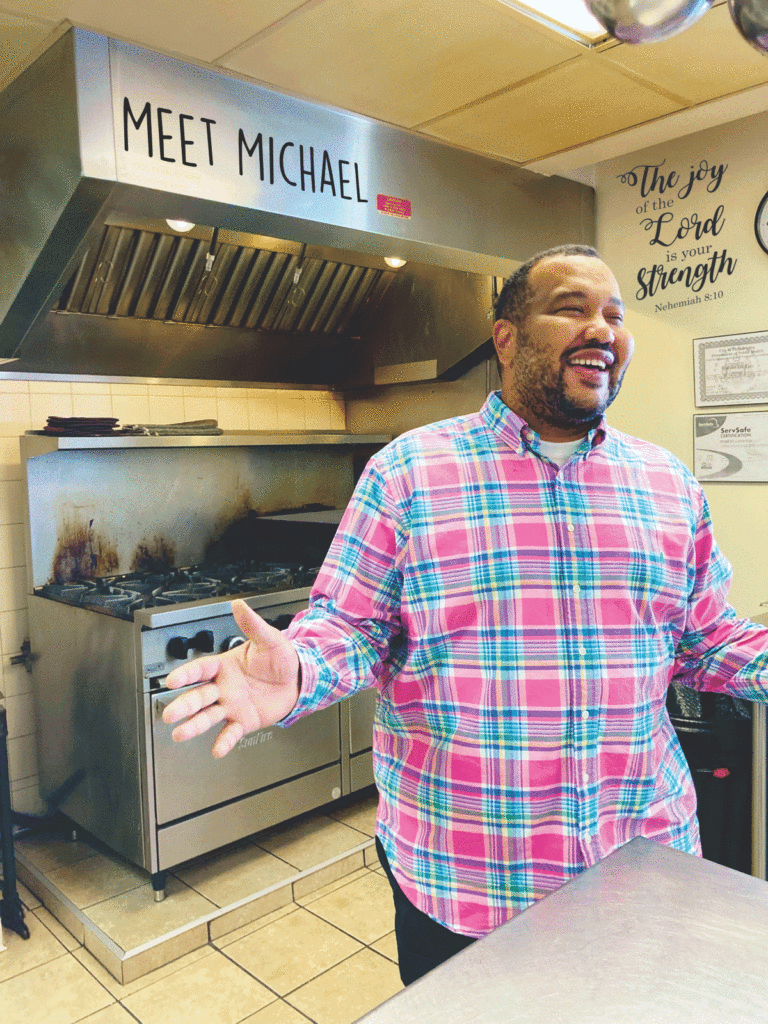 If you've dropped off food at the Mission's kitchen door recently, you might have been greeted with a burst of joy from Michael, our new Hospitality Supervisor. He loves sharing God's love through good food and warm smiles.
But Michael wasn't always joyful. At 13, he lost both of his grandparents in one week. He was devastated. His uncle reached out and took him to church where he found comfort, joy and peace in Jesus and through fellowship with people. Things were better for a season.
But over time, depression and anxiety set in and Michael found himself drifting in and out of dark places. In March of 2020, his father passed away suddenly and Michael sank into a deep depression. He withdrew from life.
After losing his car, his apartment, and ultimately, any strong desire to live, Michael came to the Mission in December of 2021 and joined the New Life Program.
Chapel, Bible studies, and our Overcomers drug and alcohol recovery support groups are Michael's favorite parts of the program. After rededicating his life to following Jesus, Michael says his joy has been restored. His coworkers and fellow residents concur.
He's found a new church home that he loves, and a new outlook on life. If you were to pick a word to describe Michael, it would without a doubt be "joy."