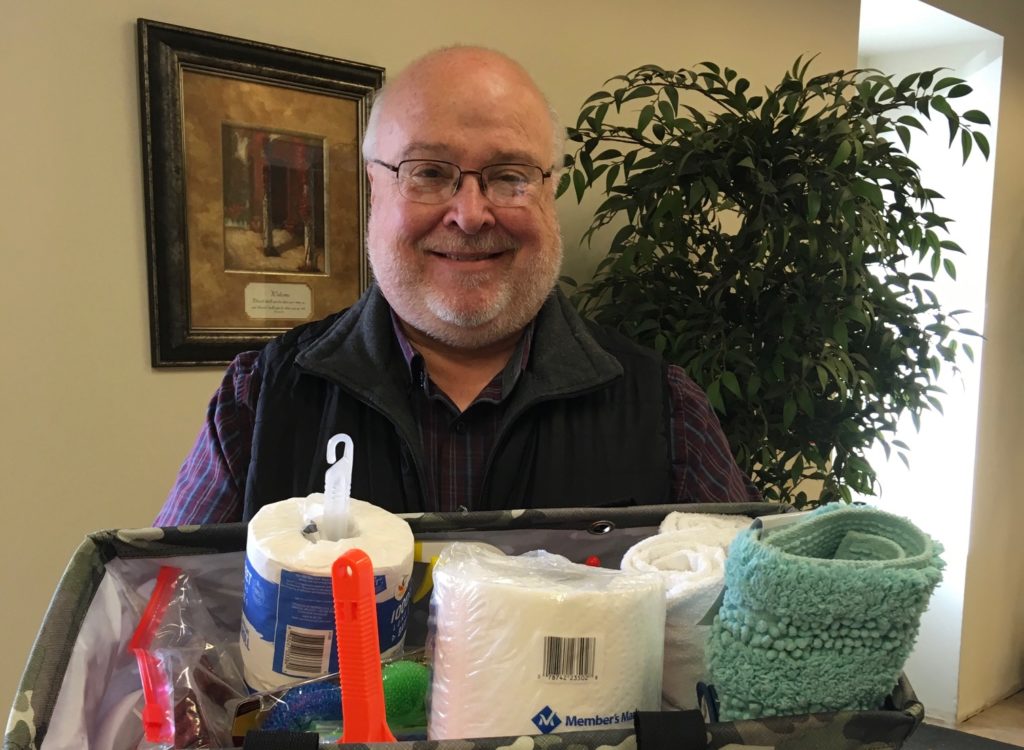 Pray.  Please pray for our residents and staff.  Please pray that the Lord will place a hedge of protection around the Mission and keep the coronavirus out of the Mission.  Please pray for the health and safety of our residents, staff and their families.  We had to lay off 6 staff members (almost 1/3 of our staff) and make salary and budget cuts to keep the Mission viable.  Please pray that things soon return to normal, and we can recall our staff members.   
Give.  Our two thrift stores are closed which results in a loss of $30,000 – $32,000 each month.  All of our budget cuts and layoffs will cover less than ½ of our lost income.  We need your help to make up the other half in lost income.  You can mail your check in or make an online gift. 
Donate. Please donate gift cards (mailing them to us is fine) to the following stores: Walmart, Aldi, Giant Supermarkets, Target, Home Depot or Lowes. We still need to buy food, cleaning supplies, and facility maintenance supplies. We also need disinfecting wipes (Clorox, Lysol, or any other brand) and hand sanitizer (any size container).