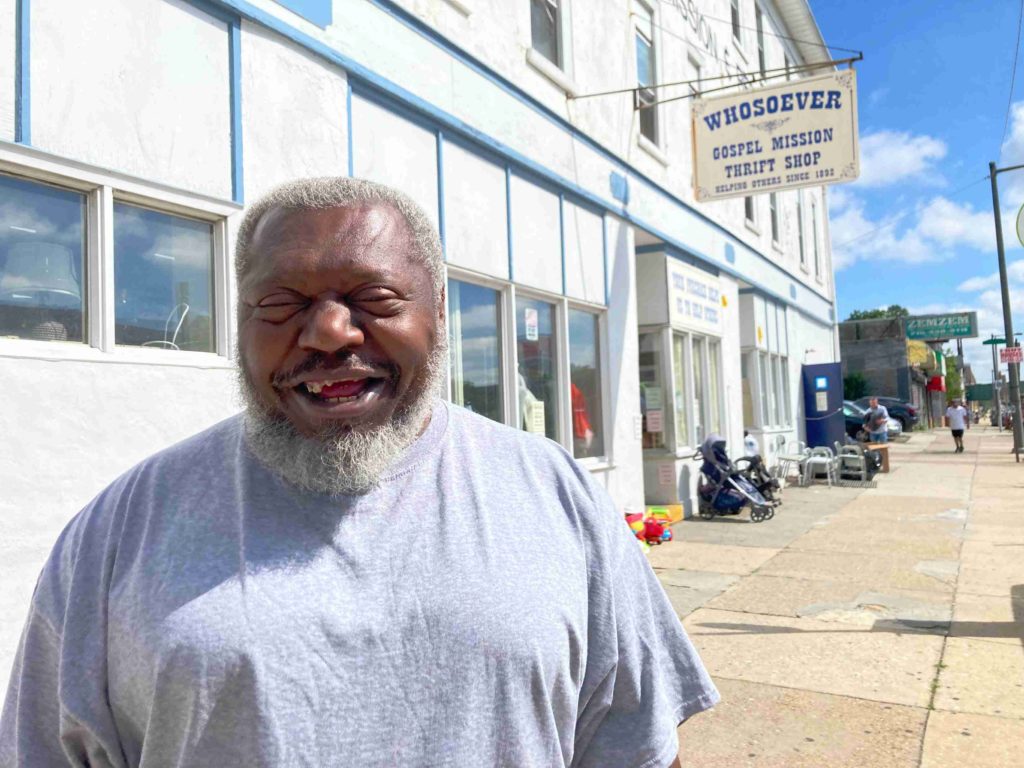 "Carry on!" That's Mark's trademark phrase. It means, "We're on the same page. We've got a plan. Something good is in the works." As our dorm supervisor, it often comes out as a word of hope after stopping to pray with and encourage someone who's struggling after-hours in the dorms.
Mark isn't unfamiliar with the struggle. He came to the Mission homeless and addicted himself. But through the work of Jesus in his life, Mark is a new man. Before coming, he was adrift. "Every time I looked up, I was further behind than before." Then he came to the Mission and he found the structure, love, community, and direction he needed.
His family stopped worrying about him and started allowing him to hang around and get close, especially to his grandkids. They saw that he was changed. They knew he was safe. Now, those grands are his joy! They mean the world to him, and he means the world to them!
Today, his passion is to bless, encourage, and help everyone he can in any way he can. Mark's presence here at the Mission is a big part of how we show the love of Jesus to the men who come looking for help and hope.