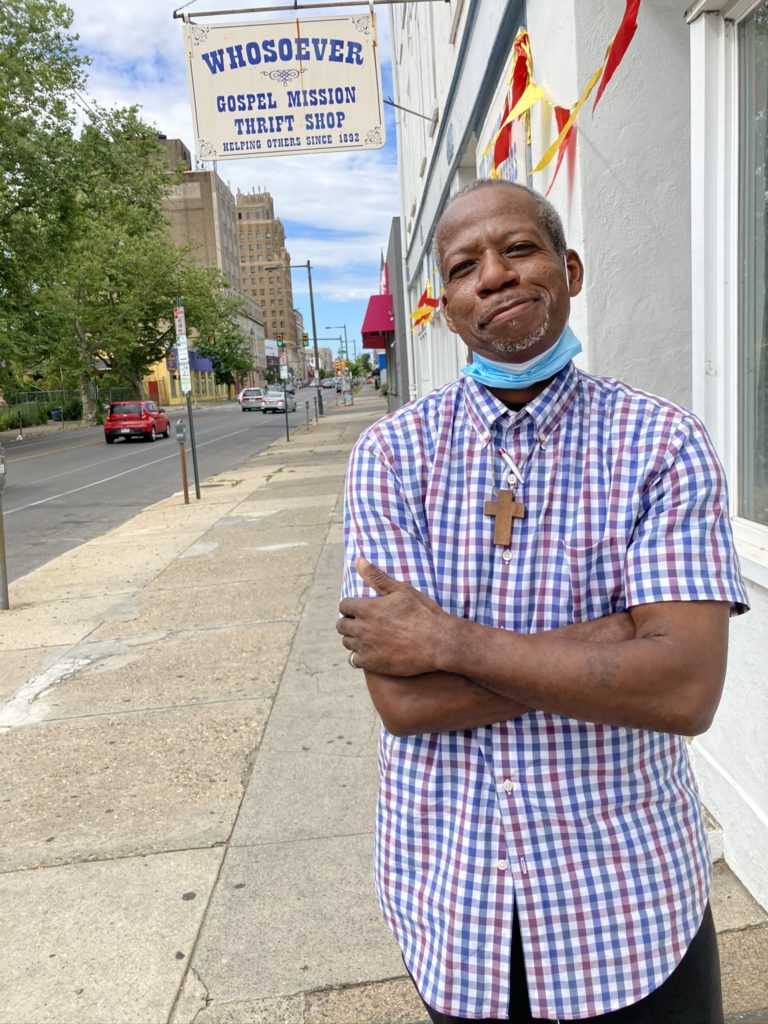 If you've visited one of our thrift shops in the past couple years, chances are you've met Moses.
Moses came to the Mission in October of 2017, just a few days after his father passed away in his arms. His wife had died of an illness several years before that.
Unable to sustain the rent, after years of taking care of his loved ones, Moses knew he needed a new beginning. He donated his dad's furniture to the Mission, then came that very afternoon to enter the New Life Program.
For Moses, the counseling and chapels were life changing. The Mission eventually hired Moses to work in the thrift shop where he's since risen to manager.
After graduating, he moved into his own place and continues to serve full-time at the Mission. He sees his ministry as one of helping the men who come to the Mission realize that they are loved, and that they too can have a good future because Jesus can and does make all things new.
His family sees the difference. His mom recently said "Moses, now you know what God intends for you to be. How does it feel to be part of something greater than yourself?"
Moses' answer? Good. Very good. "It feels like home, like it's where God meant for me to be all along."