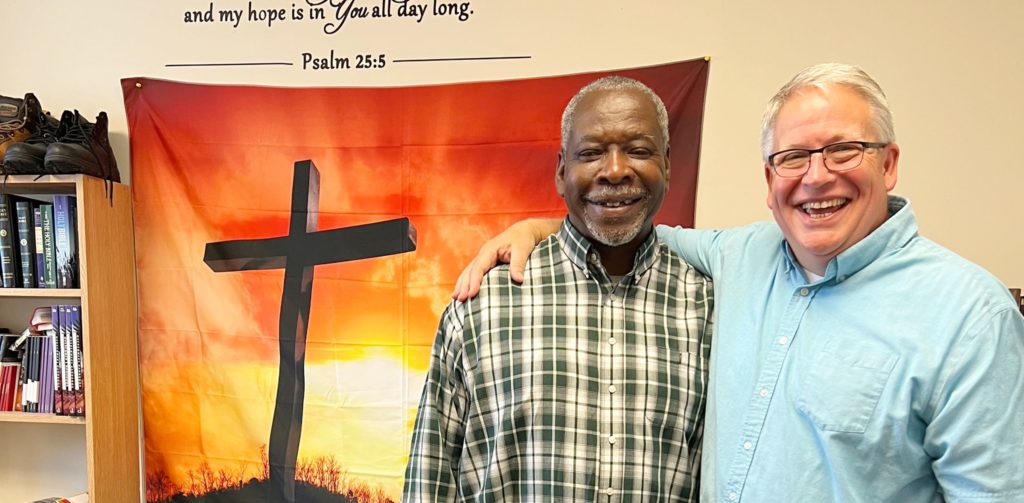 None of us can thrive alone. We were made for relationships. We were created to use our God-given gifts to build one another up. It's not a one-way thing. We need the help and support of each other.
That's something Dave and his counselor, Steve, live out in daily life here at the Mission. Steve and Dave have walked together through Dave's surgery, some unexpected complications, and his convalescence back in our dorms at the Mission. They've also walked through grief as violence and loss have deeply touched Dave and his family.
Yet through it all, even while struggling with ongoing significant health issues and a bit of a wait before he'll be able to move into his own place, Dave is intentional in his service to others. He takes God's call to love his neighbors seriously. He takes younger men under his wing to show them the ropes. He uses his musical gifts to bless people. He steps up to lead meetings. He testifies about what God's doing in his life to encourage others. He also escorts men struggling after a relapse to appointments so they don't stray and fall away.
This is what community looks like. We are definitely stronger together.